We define "Social Ministry" as Missions and Ministry, otherwise known as "God's Work. Our Hands."
"God's Work. Our Hands."
Some of our ongoing missions projects include:
C.A.N. Food Pantry – we collect food in our shopping cart and deliver it to the C.A.N. Food pantry in Quincy each month.
PCIRC – Plumas Crisis Intervention and Resource Center https://www.pcirc1.org/
During the winter, we also collect warm clothing items to donate.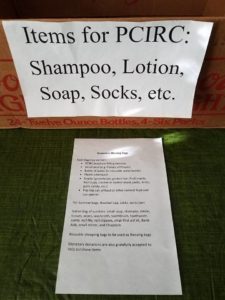 Box Tops for Education https://www.boxtops4education.com/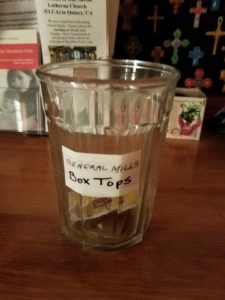 Change for Church – goes to support ELCA World Hunger http://elca.org/Our-Work/Relief-and-Development/ELCA-World-Hunger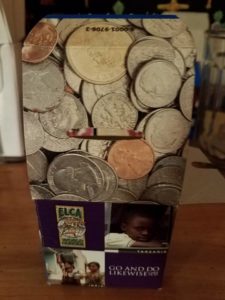 Dress-a-Girl http://dressagirlaroundtheworld.com/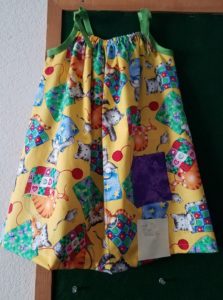 In 2016, our congregation received a grant from the Sierra Pacific Synod for outreach.  The congregation voted to give $2,000 of that grant to Ohana House in Quincy.
Here is a Slide Show that tells about this program.
http://play.smilebox.com/SpreadMoreHappy/4e4455794d54497a4d5446384d5441304d6a4d324e4441790d0a
On Sept. 11th, 2016, as part of the ELCA's "God's Work. Our Hands." Sunday, we held an Old Fashioned Family Picnic open to the local community.  We enjoyed great food, had a short prayer service in honor of the victims of 9/11/2001, and we had lots of games for the children.  Here are some pictures from that day:
Here is a video of the event: https://photos.google.com/share/AF1QipNiYovAQIMTHztmMy7_HdHpXUHo_QFT7UtMHh9skZPARPRqupTEZm35zalBMCDoIw?key=R1owZERHRkMyQ0o4Z1RuWW56Y0VBX0l1TS1CU0RB
The summer of 2016, we collected items for Camp Noah Kids' Kits.  We were able to make 28 kits.  Camp Noah is for children who have lived through traumatic events, such as fires or earthquakes in their communities.  Camps are held in kid-friendly facilities in impacted communities. Camp Noah events are typically held six months to two years after a disaster or traumatic event, but can also be organized independent of a disaster to equip children with preparedness and resiliency skills for life.  To learn more about Camp Noah, please visit their website: http://www.lssmn.org/camp_noah/
Our Christmas 2015 project was collecting Shoebox Christmas gifts for Operation Christmas Child through Samaritan's Purse.  We collected 22 boxes for boys and girls around the world.
In October 2015, we held our annual Oktoberfest dinner but opened it up to the public.  We also held a raffle of a "locally made" basket.  We were blessed to raise close to $1,000 from this event, with proceeds going to C.A.N. (local food pantry) and Wycliffe Bible Translators.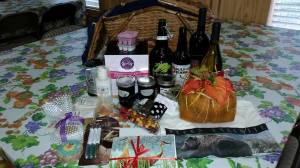 For our 2015 "God's Work. Our Hands." Sunday project day, we worked on Homeless Blessing Bags, Dress-a-Girl dresses, and did yard clean-up for a senior and for the local Chinese Cemetary.  Here are some pictures:
In 2014, we worked at C.A.N. (local food pantry), and did yard clean-up for a senior in Meadow Valley.  Here are some pictures and a video from that year:
We've had a lot of fun doing God's work with our hands!
Twice per year, we host the Community Supper at the Community United Methodist Church.  Often, the Community Supper feeds well over 150 people. For 29 years, Our Savior Lutheran Church was famous for its Tri-Tip Mission BBQ.  This fundraiser supported both local and global ministries.  Some ministries supported with this fundraiser include: Quincy Hospice, Plumas Crisis Intervention & Resource Center, Pacific Lutheran Theological Seminary, Salvation Army, Community Assistance Network, Plumas County Literacy, Lutheran World Relief, Sierra Pacific Synod, and the local Community Supper.
We are still doing fundraisers for Mission, including: Multi-family Rummage Sale, Pie Auction, Oktoberfest Basket Raffle and more. We offer a week of Vacation Bible School in conjunction with the Community United Methodist Church during the summer.