Women's Bible Study
Women's Bible Study will start up again on Tuesday, January 23rd at 2:30 pm.  The topic for that date is "Jesus and the Evil Eye: When God Blesses the Undeserving."  This is part of a series called, "When God Forgives the Guilty." (We did the first study on Jonah in November.)
We will look at the final study in this series on February 6th.  The topic for that day is "Paul and the Power of Failure."  Note that this meeting is on the first Tuesday of the month rather than the second Tuesday.  This change is due to Shrove Tuesday on the second week.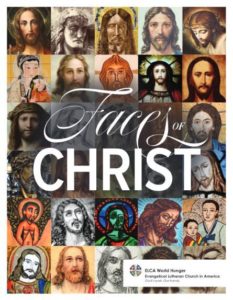 Going forward into Lent, we have a resource called, "Faces of Christ" published by the ELCA.  It is meant to be a five week study, so the group will need to decide if we'd like to meet every week during Lent or if we'd like to try to do two sessions in each meeting every other week, or if we'd like to pick three out of the five studies to discuss.
The women's group will also need to decide if there is a preference for meeting on the 2nd and 4th Tuesdays or if meeting on the 1st and 3rd Tuesdays works for people.  (February will need to be the 1st and 3rd.)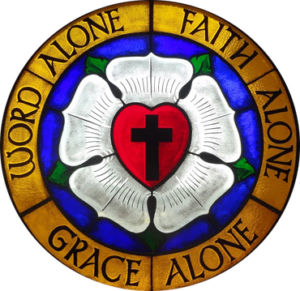 Adult Bible Study on Luther's Works with Potlucks
Our Sunday Adult Bible Studies will start up on February 11th.  We will begin with a potluck directly after worship.  We will continue with our resource called, "By Heart: Conversations with Martin Luther's Small Catechism."  The dates and topics to be discussed are as follows:
Feb. 11th—The Apostles' Creed
Feb. 25th—The Lord's Prayer
Mar. 11th—The Sacrament of Holy Baptism and Confession
Mar. 25th—Palm Sunday (no Bible Study)
Apr. 8th—The Sacrament of the Altar
Apr. 22nd—Daily Prayer and the Household Chart
Please plan to join us for any of these dates/topics.  There is always plenty of food too!