Women's Bible Study
We are making a change to our scheduled Women's Bible Studies.  Starting in November, we are going to try to meet on the 2nd and 4th Tuesdays of the month rather than Thursdays.  We will stay with the 2:30 pm time that we started in September.  This means we will meet on the following days through the end of the year:
Tuesday, November 14th at 2:30 pm
Tuesday, November 28th at 2:30 pm
Tuesday, December 5th at 2:30 pm
We will not meet on December 26th since it is only a day after Christmas.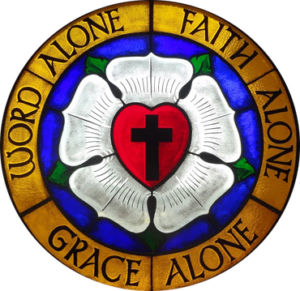 Adult Bible Study on Luther's Works with Potlucks
We are using a NEW resource this Fall entitled, "By Heart: Conversations with Martin Luther's Small Catechism" published through Augsburg Fortress.  A short video is included with each session along with a study guide.  A reference book is used by the facilitator to help guide discussion.
We will meet on the following Sundays after worship through the end of the year:
Sunday, November 5th
Sunday, November 26th
Sunday, December 10th
All of these Bible Studies will begin with a POTLUCK.  Please join us!